Celtic Pop, Irish & Contemporary Dance, and an entertaining mixture of whimsical, passionate drama. Come celebrate with us the Monarch, Yehoshua, and the love of His Kingdom.
Donate Today!
A CELTIC CELEBRATION OF EMPOWERING LOVE & FREEDOM
Besides meaning "one king," Monarch is also a term used to identify a colorful butterfly that symbolizes renewal and freedom.
The Renaissance age was a beautiful time when organized religion took a back seat to the arts and illuminated the world to a new age of music and dance. Laced with romantic undertones, we hope to inspire a similar awakening, reigniting creative passion in the hearts of all who were created for passion. Join us on stage as we bring the Gospel of Christ to a unique theatrical audience, and engage deeply in a beautiful portrayal of King, Kingdom and the Love that binds us all.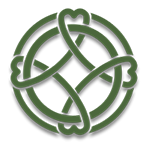 Monarch Ministries
The Monarch Production is a Christian Renaissance play ~ a kaleidoscope of world music, Irish dance and English storytelling!
DISCOVER MONARCH
The definition of the term monarch is "one king"... which we so happen to deem the good one! The way that we define monarchy is through the lens of a diehard loyalty developed out of a passionate relationship with a loving King. Based on ancient Hebrew and Greek scripture, we believe and portray that LOVE is the key to an enlightened, powerful, and godly humanity. Discover MONARCH through the warm, enchanting quality of celtic music and dance to share the too-good-to-be-true news Yehoshua offers to every person on earth.